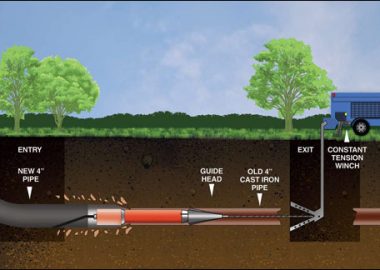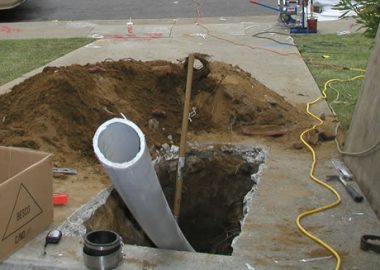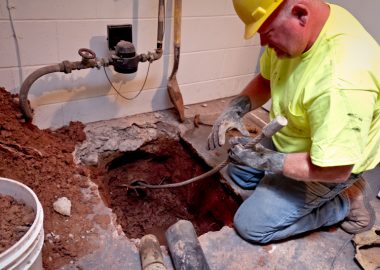 Commercial Trenchless Sewer Services & Repairs
What Is Trenchless Sewer Line Repair?
Essentially, trenchless sewer line repair means we won't have to dig up your lawn. We can restore your sewer pipes and water lines efficiently and effectively, without tearing up your property. A variety of advanced techniques are at our disposal to ensure that your yard stays in tact while we repair your pipes. Our expert plumbers can effectively address your sewer line problems.
Take a look at some of the benefits of trenchless sewer line repair:
Repairs usually take less than a day
Less-intrusive techniques are better than traditional methods
Methodology keeps your lawn, landscaping, patio, and more in tact
Efficient services save you time and money
Repairs meet industry standards and are permanent
Should You Schedule Trenchless Sewer Line Repair?
How do you know if trenchless sewer line repair is right for you? Trenchless sewer line repair can solve a variety of difficult problems surrounding sewer and water line repairs.
Trenchless sewer line repair can address the following:
Underground piping, especially underneath landscaping, homes, or apartment buildings
Blocked pipes that have burst because of roots or household debris
Improperly installed pipes that lead to constant sewer backups or leaky lines
Cracked water pipes caused by movement in the ground or the house
Damaged pipes affected by persistent freezing and thawing
Installation of larger water lines to the house
Other pipe repair techniques include our Dependable Rooter and Plumbing technique and pipe relining. The Dependable Rooter and Plumbing technique interchanges damaged sewer or water lines with new piping by the use of a tiny hole at the front and back of the piping run. The broken sewer line guides the new piping into place. All new replacement pipes have a projected lifespan of one hundred years and are code compliant, chemical-resistant, root-resistant, and leak proof. Another effective technique is pipe relining. Pipe relining essentially gets rid of the need for broken pipe removal. By inserting a hardening lining material which coats the inside of the existing pipe, a new pipe is created inside the broken one.
Call Now for our GREAT DRAIN SPECIALS